Having the best physique possible can take a lot of dedication, and without the correct guidance from a bodybuilding coach, the results you're aiming to achieve may not materialize.
Brandon Hendrickson understood all of this in early 2012 when he began his quest to achieve his best possible physique. Brandon knew from this early stage that everyone's body is unique and responds differently to training.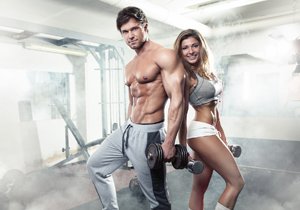 He used this insight to carve his physique and has steadily over the past five years gained accolades that can take many other body builders many years to accomplish, if they can reach this level at all. If you are ready to start your own journey to a new and improved you with an online personal trainer and coach that genuinely cares about helping you achieve your goals, contact Brandon today at 630-930-9976.
An Impressive Performance History
After competing in local NPC shows between July 2012 to November 2013, Brandon Hendrickson competed in the NPC National Championships in Miami where he made his first step towards achieving his dream of becoming a bodybuilding coach. It was here Brandon became an IFBB Professional.
As a professional, he slowly increased his rankings through 2014 and 2015, and his second step towards becoming a professional bodybuilding coach was reached when he had his first professional win and received his qualification into Olympia at the Tampa Pro in 2015.
Brandon was not content with these accomplishments and continued with his quest, placing 5th at the 2015 Olympia. He then went on to make one of his personal goals a reality and took a win in the Arnold Classic in 2016. Coupled with this, he was placed in the top 4 at the 2016 Olympia and also had a top 3 finish in the 2017 Arnold Classic.
Since his first days of training with his own bodybuilding coaches and looking up to his heroes, namely Flex Wheeler, Kai Greene, and the one and only Arnold Schwarzenegger, Brandon has continued to improve, and his name now precedes him during competitions.
A Unique Approach to Bodybuilding Coaching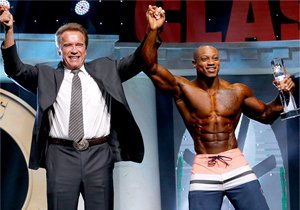 As Brandon has now achieved fame and recognition, he also aims to help others in the same position he was in his early days. As a professional bodybuilding coach and trainer, Brandon can tune into your body's strengths and weaknesses and draw out its natural abilities. He has taken his methodology and techniques and uses them to help you achieve not just a physique that can go on to win competitions, but that can also increase your overall well-being.
Big Waves Fitness is the next step in Brandon's already highly successful career, and as a professional bodybuilding coach, he is using his fitness brand to bring to you his very own motivational and training videos. His highly successful competition prep bodybuilding coaching and his overall personal training services are now available to the public! People of any age, whether competitive body builders or those just looking to achieve a more healthy lifestyle are encouraged to become a part of the Big Waves Fitness Team and gain an insight into Brandon's bodybuilding coach methodology.
Brandon's Bodybuilding Coaching Commitment
Throughout much of his career, Brandon came to know that a lot of people, not just in bodybuilding but also fitness are left to their own devices when it comes to figuring out a workout routine, diet plan, and more. As a concerned bodybuilding coach, Brandon aims to rectify this.
Big Waves Fitness training can be undertaken remotely and is available to anyone, anywhere in the United States.
He creates personalized training programs, which you can follow on your own.
Brandon and his bodybuilding coaching service is fully responsive and will never leave you feeling abandoned or ignored.
His passion for fitness as can be seen by his results is passed onto his clients through personal motivation and positive reinforcement.
Like any athlete, Brandon had his struggles in his early years, but now with Big Waves Fitness, you will find you have the support of one of the best bodybuilding coaches in the business. If you're ready to get started, contact Brandon Hendrickson today at 630-930-9976 to learn more about his online personal training services!