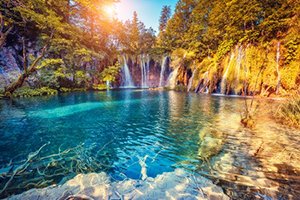 As an experienced competitor and overall fitness enthusiast, Brandon Hendrickson is proud to use his years of experience as a professional physique competitor to be the very best online personal trainer he can. Any person above the age of 14, male or female can benefit from Brandon's years of competition training to bring about a much healthier lifestyle and to achieve his or her personal fitness goals.
If you are serious about bodybuilding, physique competition training, or fitness in general, Brandon is the online personal trainer who has more than enough experience to help you achieve a competition worthy physique and has all the knowledge to help you perform your best during competitions. Brandon has a unique gift where he can instinctually tune into your body's natural abilities and help squeeze out every last bit of performance. Unlike many online personal trainers, Brandon doesn't just care about looks, he genuinely strives to improve your overall well-being.
---
---
Why Choose Big Waves for Online Personal Training, Coaching, & More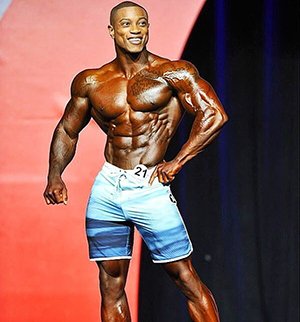 Big Waves Fitness brings together all of Brandon's knowledge of Competition Coaching, Posing Coaching, motivational videos, and a whole range of lifestyle merchandising to help you be your best whether it's at the gym or on competition day.
As an online personal trainer, Brandon can personalize a whole body work out that is structured to build on your body's strong points and enhance its weak points. Thanks to his experience and guidance in training, competing, dieting, and lifestyle, Brandon can help you undergo a complete transformation into the body you have always strived for.
Higher Vibes Only – Brandon's Personal Training Approach
Through the years of competition that Brandon Hendrickson has done, he has risen quickly and achieved international recognition. However, he has not rested on his achievements and continually looks at ways to improve. He hopes to instill that same drive and passion into each of his clients as an online personal trainer and competition coach as he helps them push forward to achieve their own personal goals.
Big Waves Fitness offers Brandon a unique opportunity for him to give back to the community and to the people who strive to change their lives yet lack the knowledge of how to proceed in the best possible way. Even if you're unable to hire a personal trainer to meet with you in-person, Brandon can be your online personal trainer, offering an alternative where he can help you achieve the best results possible from anywhere in the world!
With the backup and support of an online personal trainer like Brandon Hendrickson and Big Waves Fitness, you will come to find you're never alone and always have the voice of experience to guide and motivate you. If you are ready to get started on your fitness journey and are interested in working with Brandon Hendrickson as your online personal trainer or bodybuilding coach, then get in touch with us today!